ESSENZA
LACE WEDDING DRESSES
Black and White, passion and sensuality.
Its true essence is instinct.
Glamorous lace and embroidered details catch the eye.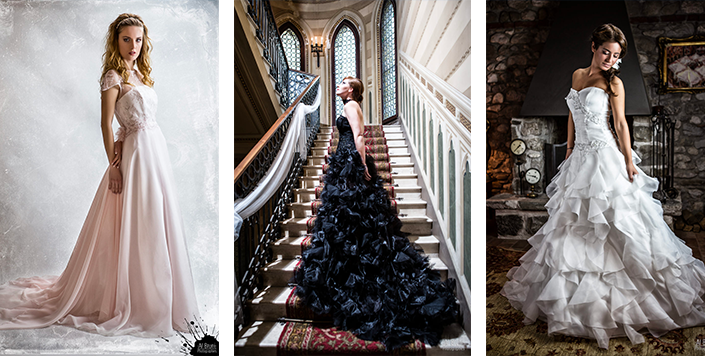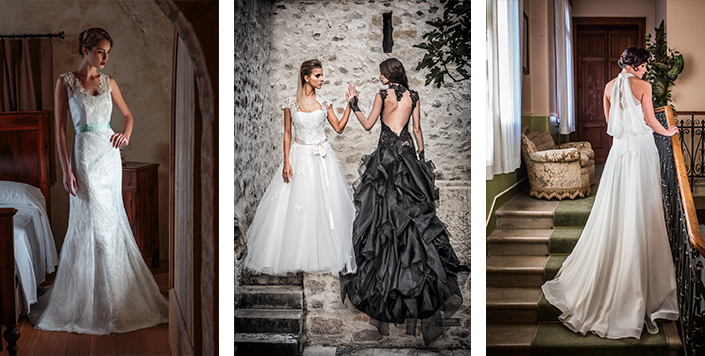 ETEREA
COLOURED WEDDING DRESSES
The Eterea Collection stands out for its bold and pastel colours.
Mint Green creates a romantic fairytale atmosphere.
Tulle and silk organza dress charm.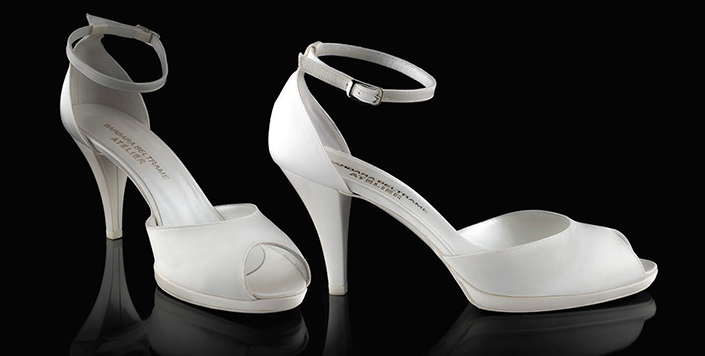 WOMEN'S
BRIDAL AND OCCASION SHOES
Women's wedding and occasion shoes, 100% Made in Italy.
Customisable and made-to-measure.
Deep-coloured satin and lace complement your dream!
LUCE
WEDDING DRESS COLLECTION 2016
Nature and mystery inspire the dresses of the Luce Collection 2016 created by Barbara Beltrame.
Angels of light lend their name to it.
Lace and silk voile make your dream come true.